The Rise of the Mobile-App Empowered Traveller
Apr 07, 2015
Recent survey of Amadeus  about how mobile apps are collectively increasing in market. Mobile Apps, simply offer a new channel to the traveler to experience these tools via their phones.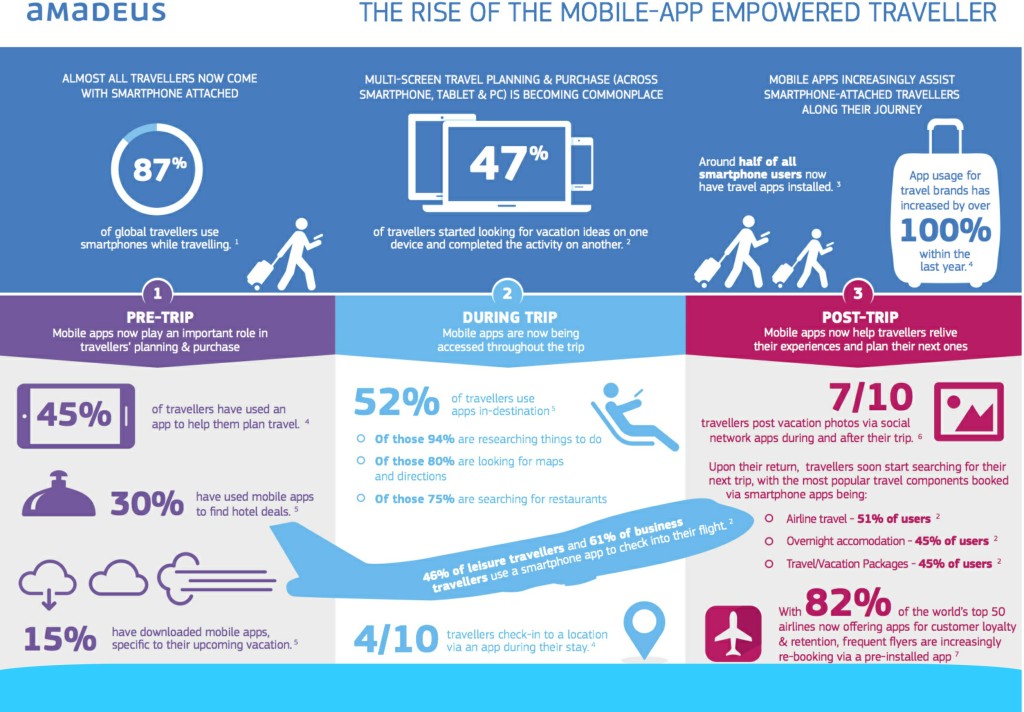 There seems to be an app for every phase of travel – from inspiration to arrival. And as travel becomes more personalized, the potential of apps to influence our purchasing decisions, while creating merchandising opportunities for travel players is limitless.

&nbsp&nbsp Why do consumers prefer booking with online travel agencies?
&nbsp&nbsp Latest Era of Mobile Apps